Translations for progress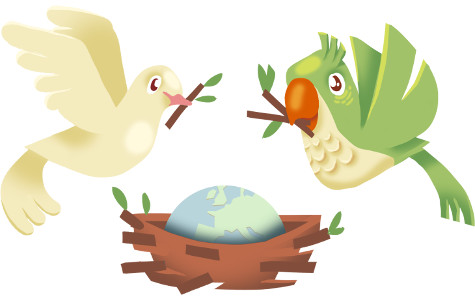 In order to push the world in the right direction, we need qualified people animated by a desire for social and ecological justice. If you are one of them, we thank you for that and we would be glad to be the parrot assisting the dove, the parrot who allows a broader spread of these progressive ideas through multilingual access. Thus, we offer a service specialised in translating social sciences research and other documents rooted into the development world.
Experts in development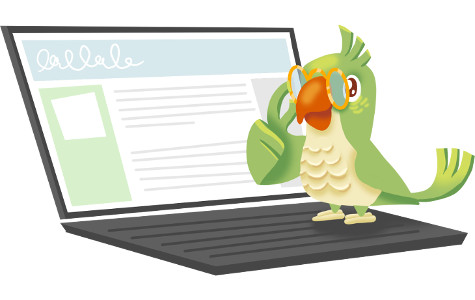 FreTrad has a trio of translators who are specialised in development translations.
Fabien Rymland-Ergueta regularly collaborates with many players in the world of development, such as Oxfam Intermon, which ensures that he has an excellent grasp of the terms and phrases related to social sciences and development.
Eleanor Harding is an accomplished translator with numerous strings to her bow, one of which is vast experience in socio-political and NGO-related translations. Although she has often worked in those areas, it is her recent stint at the UN that has really cemented her mastery of this type of translation.
As a political science graduate turned translator, it makes perfect logical sense for Annaelle Lozowick to put her understanding of current socioeconomic affairs to use in progressive projects.
Service available
From
To
...





Jérôme
:
"As part of the preparations for a regional seminar on foodstuff storage in West Africa, I called on Fretrad to translate several texts from ..."





Silvia
:
"I am a project coordinator at the NGO MAD África. Thanks to Fabien, we were able to produce a joint publication by students at the Universi..."





Sophie Dupraz
:
"We collaborated with Fabien to translate our initiatives-sheets and we were very pleased with the result. He's very professional and effic..."





Itzíar
:
"I was the coordinator of a research program in the sector of development cooperation and for two years we counted on Fabien's excellent Sp..."





Adriana
:
"I'm a professor at the University of Seville and I've turned to Fabien for Spanish to French translations and services on multiple occasions..."